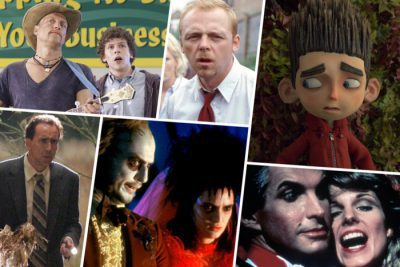 Halloween is the perfect time for chills and frights, with many, many suggestions for horror movies to watch. But what if you're kind of a wuss who absolutely cannot stand scary movies but still wants to get into the Halloween spirit? Sometimes, as they say, "the spirit is willing, but the flesh is weak."
Must you sit this weekend out, watching something seasonably inappropriate like, I dunno, The Great British Bake Off?
No!
Relax. You're not the only one who isn't into hardcore scares or buckets of gore. Some people do prefer their horror less intense or maybe even more humorous than terrifying.
If that describes you, why not check out these horror-adjacent movies that I call Horror Lite – films with horror themes but without the serious scares and gore. This isn't a list of failed scary films; rather, it's a list of great Halloween movies that have other things on their mind besides scaring the crap out of you.
And if even these movies are too scary for you, there's always Freeform… but only as a last resort!