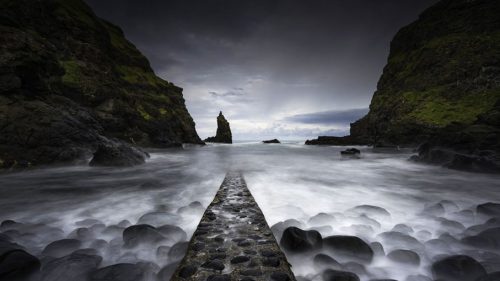 In Ireland, St. Patrick's Day is an actual religious holiday. But many here in the States, St. Patrick's Day is basically an excuse to dress in green, drink green beer, and maybe an evening of Darby O'Gill and the Little People and chill. There's much more, however, to March 17th just than alcohol and little green men.
The ubiquitous leprechaun is a classic symbol of St. Patrick's Day. And perhaps you've also heard of the wily Fae (fairy folk) and the terrifying Banshee. But when it comes to supernatural beings in Irish myth, there are far more wondrous and terrifying creatures awaiting you in the earth barrows of Sidh.
For example, if real monsters are more your thing, you'll find plenty of nightmarish specimens in Irish folklore. There's the monstrous dog Saidthe Suraraighe (or "Bitch of Evil"), just one of the Coinn Iotair "Hounds of Rage" of legendary Chieftain Crom Dubh. Or consider the dog-headed Coinchenn, who decapitated any and all suitors to her beautiful mortal daughter.
And if you want a creature with a little more holiday flair, there's always the monstrous Caoránach, mother of demons. According to legend, St. Patrick himself banished the creature to the bottom of Lough Derg, a freshwater lake in central Ireland.
There's so much more to supernatural Irish lore than the stereotypical shenanigans. Check out this fascinating article at HowStuffWorks.com for a deeper dive into Irish myth!