Bram Stoker's descendant is writing new chapters in Dracula's story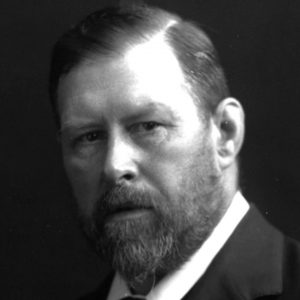 Earlier this year, I wrote an article about the Frankenstein bicentennial, the 200th anniversary of its publication, where I referred to Mary Shelley as "Frankenstein's Mother." If that's the case, then it's also fair to call Irish author Abraham (better known as Bram) Stoker – born on 8 November 1847 – the "Father of Dracula."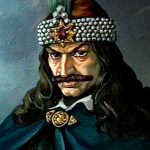 Inspired by the Gothic supernatural novels that were popular in the late 19th century, Stoker was intrigued when his research turned up stories about Vlad III Dracula ("Son of the Dragon"), Prince of Wallachia, a 15th-century warlord. Also known as Vlad Tepes "The Impaler" (and for good reason!), he was notorious for the gruesome deaths he inflicted upon his enemies.
Riffing off Vlad's bloodthirsty reputation, Stoker created a horror icon. Though Stoker had doubts about whether anyone would even remember his novel, Count Dracula and his vampire progeny continue to inspire new and exciting works over a century later.
Since Bram's death in 1912, the Stoker estate has fought many legal battles regarding the ownership of his intellectual property where Dracula is concerned. The best known court case is from back in the 1920s when the creators of Nosferatu thought that they could appropriate Stoker's story and evade copyright laws by making a few small changes. Unfortunately for them, they were mistaken. Stoker's widow sued and won, but she eventually lost the war.
Over time, the family lost control over the copyright, and to date, the Count has appeared in at least 300 films (a Guinness world record!) and TV shows, books, and video games of all kinds, from Sesame Street to sci-fi to porn.
Today, the Stoker family legacy is managed by Bram's great-grandnephew, Dacre Stoker. In 2009, Mr. Stoker, a Canadian-American author, co-wrote a new chapter in Dracula's story, Dracula the Un-Dead.
In this updating of the Dracula story, we catch up with the familiar characters in 1912 – 25 years after the events of the original novel. There are a few new characters added into the mix, including the Harkers' adult son and a new powerful and dangerous female enemy. So if you've ever wondered what became of Jonathan and Mina Harker, Dr. Van Helsing, and Dr. Seward… here's your chance to find out.
Dacre Stoker also has a new book out this month, Dracul, a prequel of sorts to the events of his ancestor's original novel. Dracul was co-written with horror author JD Barker and seeks to tell the story of Bram's life and how the Dracula mythos came to be. It's already being made into a feature film!
Read more about Dracul, Dracula the Un-Dead, and Dacre Stoker's quest to perpetuate his great-granduncle's legacy in the 21st century…
Click images to purchase!