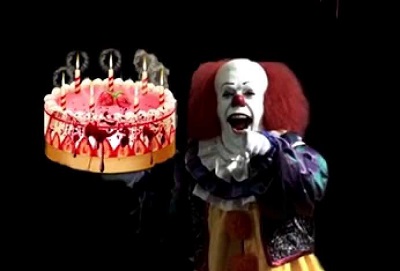 Without a doubt, Stephen King has to be the most successful horror author of all time. He has 70 books to his credit as well as at least 75 movies and TV shows that have been adapted from his work. It's safe to say that with over 300 million books sold – 300 million! – he's a prominent figure in popular culture.
Writing was always his passion, but he started out working menial jobs to pay the bills and feed his family. Later he went on to teach creative writing… all the while supplementing his income by selling short stories to "men's magazines" (which is where horror fiction or weird-tales type stuff was usually published in those days).
When I first became aware of Stephen King, I was a junior in high school. I was browsing a local used book store because I needed a book to read on the bus, when a paperback copy of Carrie caught my eye. I bought it, read it on the bus, and continued reading for the rest of the evening… and then I stayed up all night to finish it. Somehow I managed to stay awake at school the next day, but from that moment forward, I was caught up in the King Universe. I eagerly snapped up 'Salem's Lot, The Shining, and The Stand when they were released.
I feel like I've grown up with Stephen King, and I'm impressed at his continuing literary output at an age where many others have settled into retirement. Mr. King has also inspired me as a writer. His memoir On Writing: A Memoir of the Craft is the best guide I've found, full of down-to-earth wisdom relating to living the writing life.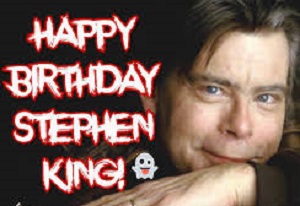 Mr. King is truly a "writer's writer" whose influence on the entire horror genre has been… "King Sized!" (Where's my rimshot?)
In recognition of his upcoming 71st birthday on Friday, I thought you might enjoy this fascinating interview from 2014 in Rolling Stone Magazine.