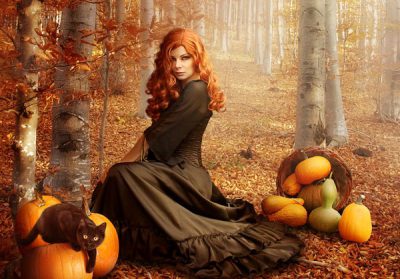 (Even if your normie friends say it's too early)
In America, the first day of autumn is September 22. And even then, the weather outside usually reeks of summer until at least October.
But if you're the most basic of witches, you don't care about either of those details. For you, autumn begins on September 1 and carries on until Christmas — weather be damned.
And if you're a basic witch, you've probably already begun thinking about your plans for this fall. After all, it's the most wonderful time of year. And planning ahead will only make it more wonderful for you.
So here are 11 things you can do to make this fall the best fall you've had yet — even if all of your friends are insisting that you still have a solid month and a half of summer left. Cue the eye rolling, witches.