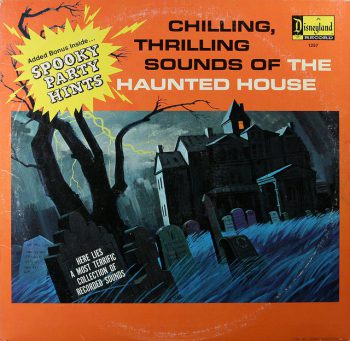 A chain rattles, and the wind blows. A skeleton's bones clatter, and a woman shrieks. A wolf growls, and a ghost whispers in the darkness.
Halloween, amirite?
The Halloween sound effects album is a staple of the holiday, almost as inextricably linked to it as trick-or-treating. Each year people buy Halloween sound effects albums with a reliable seasonal fervor usually surpassed only by the sales of Christmas music.
But where do all these spooky sounds come from? Who is out there torturing screaming victims and creating ominous soundscapes? Polite English musicians, for one.
"Halloween sounds are timeless, I think. An old Disney Halloween album is still as popular as ever, and although the market has been saturated in recent years, the sounds themselves do not go out of fashion as far as I can tell," says Leigh Haggerwood, a professional media composer and musician.
Read the entire article at Atlas Obscura!