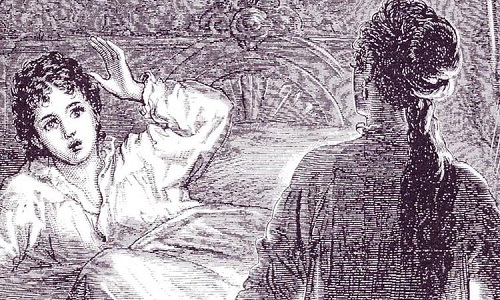 This pre-Dracula novella about a female vampire thrilled repressed Victorian readers with fangs, stakes, and Sapphic undertones.
When thinking of the origins of Vampire literature in the Western world, chances are you think of Bram Stoker's Dracula. This chef-d'oeuvre has defined the genre ever since it was published more than a hundred years ago.
But years before Stoker was obsessively researching for his book, another vampire story was written in Ireland. Carmilla, a novella by Joseph Sheridan Le Fanu, could be called the original vampire novel of modern Europe.
Written in 1871, the novella is a first person account from Laura, a young Englishwoman who falls prey to a beautiful vampire…