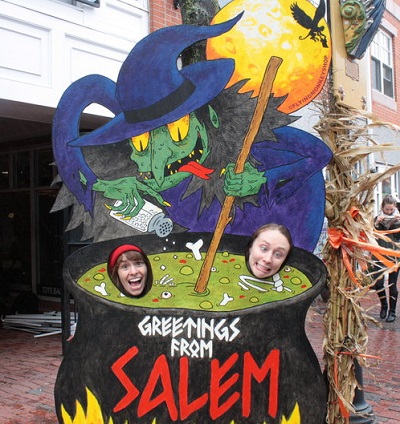 How Salem went from executing witches to marketing them
In 1692, 185 people were accused of witchcraft in Salem. Over the course of nine paranoid months, 19 of them were executed. Today, especially during Halloween season, Salem is filled once again with supposed witches—this time in the form of tourists, their pointed hats catching on their umbrellas. They file in and out of witch-themed tchotchke shops, get their cards read by local psychics, and grab cones at the local ice cream parlor, the Dairy Witch.
Somehow between the 17th century and now, Salem and its fans have conjured up a new meaning for a historic tragedy, transforming it into an infinite set of tourism opportunities. How did this city bewitch itself? And what does it mean for those of us who find ourselves there?
Read the rest of the article at Atlas Obscura!