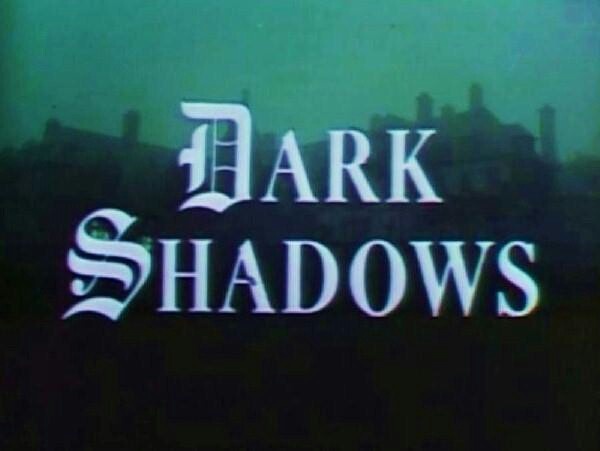 Get ready for the greatest binge-watching opportunity ever! I recently found out that Amazon Prime is streaming one of my favorite childhood TV shows – the 1960s supernatural soap opera, Dark Shadows. All 1225 episodes of it! I may not leave the house for months.
For those of you too young to remember (or only familiar with the disappointing 2012 Tim Burton remake), Dark Shadows mania was huge in the late 60s. It was quite the pop culture phenomenon in its time… sort of like Star Wars would be for kids of the next generation.
However, our rabid Dark Shadows fandom is something that younger folks may not be able to relate to. Keep in mind that those of us in the not-quite-ready-for Social Security age bracket could only choose from three television channels (or four, if the weather conditions were ideal and Dad could position the rabbit-ears antenna just right).
Also in those days, we kids were basically idle during the summer with a lot of hours to fill, not scheduled like kids today with multiple sports practices, science camps, and such. So for those of us too old for kiddie shows, bored by game shows, but not yet in the demographic for your typical soaps, there weren't a lot of daytime programming options… especially for us weird kids who already had a penchant for the macabre.
So it was a big deal in August 1967 when we discovered ABC's 4 pm soap that was like nothing else on TV… a soapy melodrama but with a unique twist – the main character was a vampire.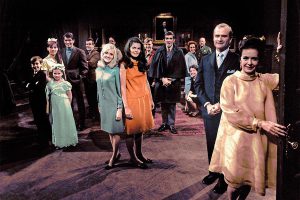 So how did ABC introduce a soap opera starring ghosts, werewolves, vampires, and witches to its stodgy daytime lineup?
Creator and executive producer Dan Curtis claims that the show was inspired by a dream he once had about a young woman traveling through the night on a train. He hired a writer to turn it into a story he could pitch to the networks. ABC took a chance on the show, and the rest is history.
Things weren't quite as supernatural in Season 1 as they would get later on. In the beginning, Dark Shadows was less of a spook show and more of a slightly weird soap opera – basically a melodrama set in a creepy New England manor. (Think Jane Eyre of Maine.) Curtis cast an unknown young actress, Alexandra Moltke, to play the girl on the train – Victoria Winters, a plucky orphan headed for Collinwood Manor to serve as governess for the young master.
The show premiered on June 27, 1966. Unfortunately, the show's first 10 months were a ratings failure. Moltke was appealing but lacked the star power or name recognition to carry the show, and the slow-paced first season was focused on character development rather than action. The network threatened to cancel the show if ratings didn't improve, and Curtis started looking for ways to spice it up.
"Make it scarier!" said his children. Well, it seems that Curtis had always wanted to make a vampire movie, so he said what the hell (so to speak) and introduced a new character – Barnabas Collins, a 200-year-old recently resurrected vampire.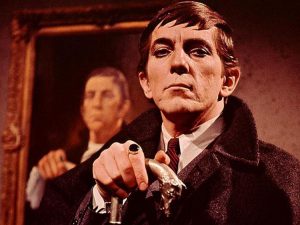 Canadian actor Jonathan Frid first appeared as the tortured vampire Barnabas Collins in Episode #211. He wasn't meant to be the star, but he immediately became a media sensation. Barnabas became the focus of the show, and Curtis, being no dummy, went wild with introducing all kinds of supernatural beings – including ghosts, werewolves, zombies, man-made monsters, witches, and warlocks – and throwing in time travel and a parallel universe for good measure.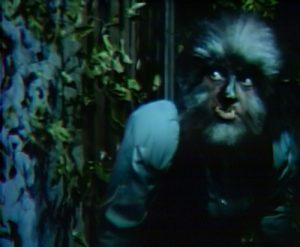 Obviously viewers were captivated by the tale of the evil yet somehow sympathetic vampire and his weird family in Collinsport, Maine. But among us kids, the show was even somewhat of an obsession. The show aired at 4 p.m. here, and during the school year, we would literally run all the way home from the bus stop to make sure we didn't miss a single minute. Afterward, we would assemble outside in someone's front yard to dissect every aspect of the episode.
I think one reason kids were so drawn to Dark Shadows was because it was like nothing we'd ever seen before. In those less permissive times, where else could kids see horror-themed stories with plenty of treachery, murder, and even sexual obsession?
Watching for bloopers was also part of the fun. There were a lot of them, and documenting them became a competition. I didn't appreciate the value of schlock back then like I do today, but the numerous technical and acting gaffes that occurred on an almost daily basis didn't seem to deter viewers from idolizing the show and its actors.
The reason for all the bloopers is that Dark Shadows episodes were filmed in a way that even reality shows today aren't. That is, they were made in real time. With a five-day-a-week shooting schedule, they had to work fast… and cheap. On a bare bones budget, there was no time or money for niceties like retakes. Of course, the actors and crew did their best considering the conditions they were working under, but if an actor flubbed their lines, if a boom mike was clearly visible, or a crew member wandered into the shot, there was no do-over. Everything stayed in the final product.
My personal favorite was in an episode where Sarah Collins, a child ghost from the 18th century, is preparing to haunt somebody. Somehow, the camera got off the mark, and for several minutes the dialogue went on pretty much off camera with the actors often completely out of the shot. Meanwhile, viewers were treated to several minutes of the 10-year-old girl dressed in colonial-style garb (unaware that she was being filmed), killing time in the wings while waiting for her cue.
If you're interested, there are blooper reels a-plenty available on YouTube.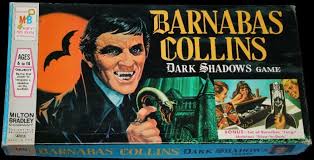 Like Star Wars a decade later, Dark Shadows was also a marketing juggernaut. With endless promo spots on TV, magazines, billboards, and newspapers, there was no escaping from Dark Shadows ads or merchandising. There was a Dark Shadows board game, comic books, collectible reproductions of items on the show (Barnabas' wolf-head cane, Josette's music box), soundtrack albums, and more. Barnabas even had his own model car ("Vampire Van!"), packs of trading cards with bubblegum, and a cookbook.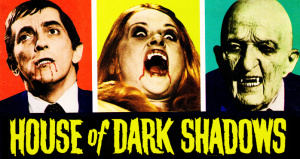 The ratings peak for the show was a time-travel storyline where the action takes place in 1897. During the time this story was playing out, Dark Shadows was ABC's most popular daytime soap. Success led inevitably to two feature films in quick succession – 1970's House of Dark Shadows and Night of Dark Shadows in 1971 – but by the time the films were released, the show was in a ratings decline.
*****
In the end, Dark Shadows was canceled after five years and a total of 1225 episodes. The last episode aired on April 2, 1971.
A number of reasons were cited for the show's demise, but at least some of the blame could be placed on the show's audience – back in those days, kids and teenagers weren't a sought-after demographic, and advertisers were complaining.
Nearly 50 years after its premiere, Dark Shadows remains on TV Guide's list of Top Cult TV Shows of All Time. It also has the distinction of being one of the only daytime shows from that time period to have had all of its episodes survive intact.  (One episode had to be reconstructed from the audio recording and video from the previous and following episodes.)
Those of us with fond memories of the original show were thrilled when director Tim Burton (who claimed to be a lifelong fan) announced he was doing a remake. Many of us were disappointed, however, when instead of making an atmospheric horror film, he decided to play it for laughs… it was not so much Sleepy Hollow, more like "Barnabas' Big Adventure."
But now that Amazon Prime is bringing back the original Dark Shadows, I'm looking forward to reliving the feeling of being a pre-teen who had a date with Barnabas every afternoon.