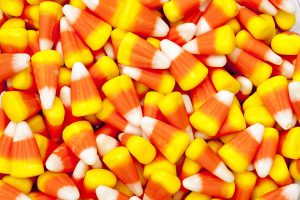 By Eric Grundhauser
Halloween provides a cavalcade of whimsical scares for children and adults alike, but nothing chills the bones quite as much as the piles of candy corn left at the bottom of pumpkins and pillowcases across America.
A 2010 market research survey found that candy corn was in fact the least popular Halloween candy of all those polled. Despite being the consolation prize of confections, candy corn is a ubiquitous part of Halloween and continues to sell billions of kernels each year. The waxy little treat may not be loved, but its relentless domination of an otherwise pleasant night of ghouls and sexy nurses is over one hundred years in the making…
Click here to read the rest of the article at Atlas Obscura.