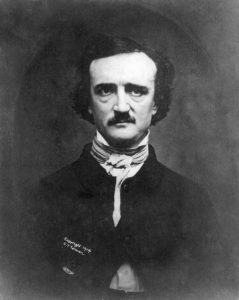 By Catherine Babb-Muguira
A lot of fans know Edgar Allan Poe earned just $9 for "The Raven," now one of the most popular poems of all time, read out loud by schoolteachers the world over. What most people don't know is that, for his entire oeuvre—all his fiction, poetry, criticism, lectures—Poe earned only about $6,200 in his lifetime, or approximately $191,087 adjusted for inflation.
Maybe $191,087 seems like a lot of money. And sure, as book advances go, that'd be a generous one, the kind that fellow writers would whisper about. But what if $191,087 was all you got for 20 years of work and the stuff you wrote happened to be among the most enduring literature ever produced by anyone anywhere?
Click Here to read the rest of the article at TheMillions.com